Hewland announce e-Axle System collaboration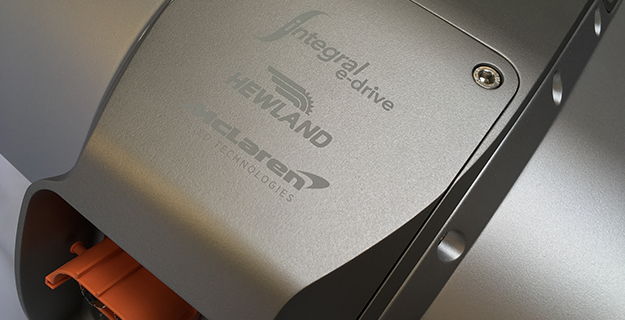 The CTU-400 e-axle system is the product of a collaboration between McLaren Applied Technologies power electronics, Integral e-Drive's electric motors and Hewland's performance transmissions. It features integrated highly efficient inverter technology from McLaren Applied Technologies, two 200kW permanent magnet motors from Integral e-Drive and lightweight reduction gear sets for torque vectoring from Hewland.
Requiring only a single high voltage DC bus connection from the battery, communication connection to the rest of the vehicle and a combined water glycol cooling system, the CTU-400 is not only optimised for efficiency and weight but also for simplicity of installation to the vehicle manufacturer.
This system requires minimal integration effort for hybrid and electric vehicles in automotive and motorsport applications is self-contained and designed to be sited adjacent to a high voltage battery.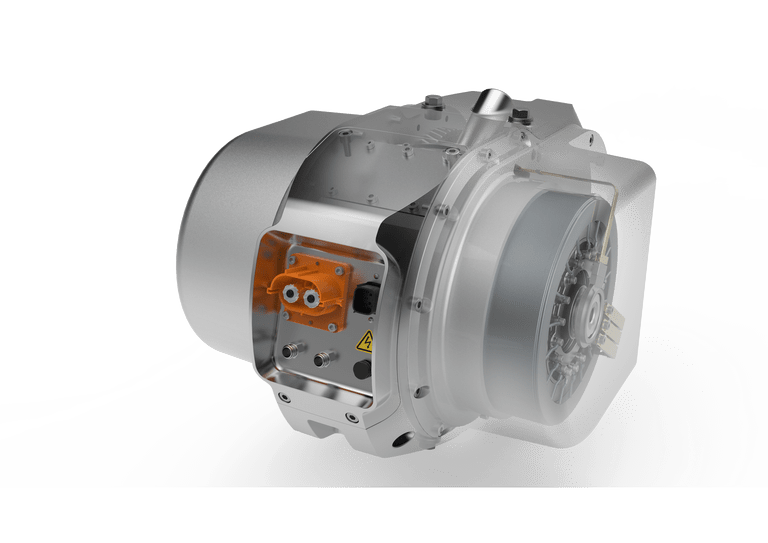 Tim Strafford, Automotive Director, McLaren Applied Technologies, said:
"The CTU-400 represents what can be achieved when three leaders in their fields come together to prove what is possible.  Designed for the automotive market, McLaren Applied Technologies is proud to be developing the inverter technology to ensure that the CTU provides a simple, compact and efficient solution, but with class leading performance."
Simon Mead, Development Manager, Integral Powertrain said:
 "Integral Powertrain have always pushed the boundaries of e-drive technology working with clients around the world to find the best solution to meet their requirements. There is no doubt that the future of automotive industry is in electric powertrains. This collaboration, utilising the expertise of all 3 companies, has produced an impressive technical solution that is cutting edge in terms of technology, can be made competitively in small and high volume and is scalable in design. I think you will struggle to find anything as power dense on the market that is not in a motorsport application."
Steve Robins, CEO of Hewland said:
"Hewland have over a decade of experience in high performance electric drives. The CTU uses the latest design and materials technology to optimise efficiency and weight. This combined with our high volume manufacturing capability within Hero Hewland makes the technology competitive in low and high volume performance applications"
Product can be viewed at Cenex on either of two stands; McLaren Applied Technologies on stand C3-106 or Integral e-Drive on C3-502